Some new stuff for ya'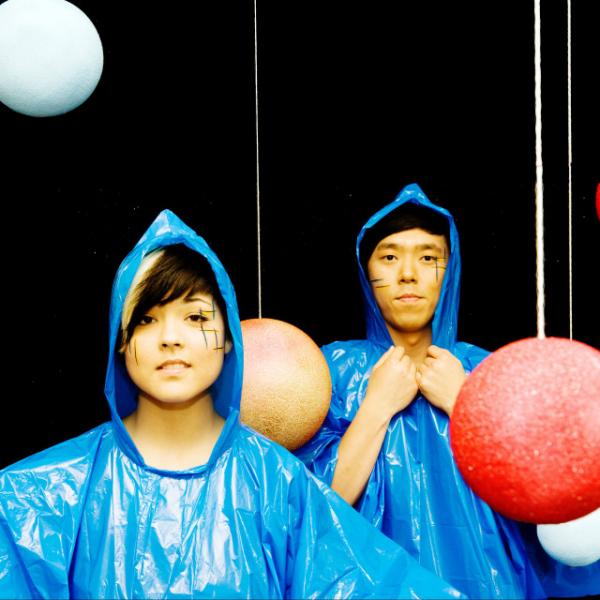 Mnemonic Sounds- Muscle Memories- Electronic pop slightly reminiscent of Owl City, but don't let that throw you off. The vocals are not heavily auto-tuned and I doubt a million tweenage girls would be throwing themselves at these two. Mnemonic Sounds is made up of Peter Suk and Megan Ouchida and while the synthesizer is heavy in a few tracks, Ouchida's vocals are sweet and not laden with autotune like so many of the bubbly electronica artists out there. Listen to "Function Under This" and "Keeping it Quiet" to really get a good feel of the vocals and check out "Stacking Up Bricks" and "Lonely Heart" for the more synthesized pop.
Oh Land- Oh Land EP- Cute electronic-backed pop coming from a cute Danish girl. Imagine Bjork +  Nelly Furtado with a classical-inspired electronic beat. It's obvious that the creators behind the album know a thing or two about music, because the balance of pop, classical, and experimental works well.  I really liked "Rainbows" and "Sun of a Gun" is pretty good also. 
Maserati- Pyramid of the Sun-This one's been out a while, but I highly suggest you give it a listen. The ambient psychedelic sounds really give you an idea of what modern rock is capable of producing. It contains the final recordings of Jerry Fuchs (who died last year after falling down an elevator shaft) and his efforts were not in vain. The title track, "Pyramid of the Sun" exhibits more of the psychedelic side while "They'll No More Suffer From Thirst" exhibits more of a progressive post-rock. Check it out fo' sho'.
Afrocubism- Afrocubism- Afrocubism takes the sounds of Mali and Cuba (get it? Africa and Cuba…AFRO-CUBISM!) and combines them for a worldly-sound you may hear in a coffee shop or the Enchanted Tiki Room in Disney World. (The first track also kind of reminds me of the music from Amazon Trail. Anyone else ever play that game? Just me? Oh.) If you're into world music and other cultures, give it a try.
Various Artists- Friends and Friends of Friends Vol. III- A collection of A LOT of indie artists with various sounds. There are 42 artists/songs on the album to be exact. I enjoyed "Strawberry Man" but I'll leave the rest of the album for you to explore.
Gary Wagner- Age of an Aquarian- It's a simple concept: songs with an acoustic guitar. But Wagner produces a lullaby-like feel on all of the tracks that will make you want to grab a cup of hot chocolate and cuddle up next to the fireplace (yeah, people still do that, including myself). "Butterfly Song" and "Beatific Morpheme" are my favorites.
Young Man- Boy- Society has come to a scary point where when I see Native American headresses, my first thought is not of the various tribes still sparsely scattered about the United States, but of indie music and LATFH (which really needs to start up again). Young Man embraces my stereotype with their cover art on Boy. The music will live up to any indie-loving individual's expectations with sounds reminiscent of Arcade Fire, Neutral Milk Hotel, and The Decemberists (minus Colin Meloy's vocals)