MORE MUSIC FOR YOUR LISTENING PLEASURE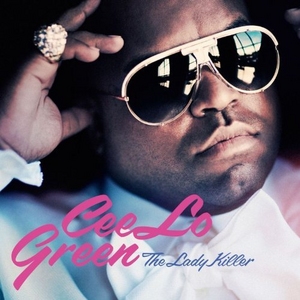 This weeks adds:
Cee-Lo Green - The Lady Killer- I apologize in advance for my babbling, but this album is fantastic. Cee-Lo certainly lives up to the Soul genre by putting his entire heart and soul into every song. While "Fuck You," his viral video from the summer, has been tamed to "Forget You," the song's beat and the rest of the songs on the album make up for the split-second disappointment. If you enjoy funk, soul, or having a good time, listen to this album. My favorite track, "Wildflowers," is a slower, soul-filled melody while tracks like "Bright Lights Bigger City" and "It's OK" pick up the beat. Also make sure to check out his cover of Band of Horses' "No One's Gonna Love You."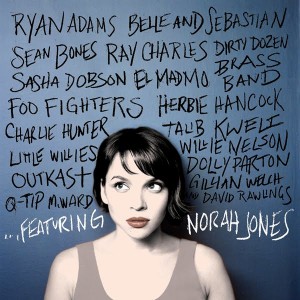 Norah Jones- …Featuring- A collection of collaborations, Norah Jones manages to keep her jazzy appeal while singing with artists from a wide variety of genres. Some tracks, like "Love Me" and "Bull Rider" show off the more folk/country side while "Virginia Moon" (featuring the Foo Fighters) and "Ruler of My Heart" keep up the jazz. I was surprised by "Take Off Your Cool," her track with Outkast, but definitely in a good way. The short sweet track showcases the versatility of Outkast just as much as "Life Is Better" (with Q-tip) shows Jones'. The whole album spans the spectrum of easy listening. Perfect coffee-drinking music.
The Decemberists - Down by the Water (Single)- Just one track, but if you're indie folk play it fo' sho'. It's the same sound The Decemberists have always put out, but the acoustics behind it, including an impressive harmonica, make it worth giving a spin.
Eux Autres - Broken Bow - Reminiscent of Best Coast, Eux Autres produces a surfer-indie rock that is upbeat and, for lack of a better word, cute.  Check out "Jamais" and "Rosehill" to get a feel of what these guys are about.
The Greenhornes- ****- Made up of members of The Raconteurs/The Dead Weather, the Greenhornes release their fourth album, the first in eight years. I would call it matured garage rock with a hint of soul. RIYL the Foo Fighters, The Raconteurs, The White Stripes. Track recommendation: "Saying Goodbye", "Need Your Love"
Rogue Valley- The Bookseller's House- One of Tinderbox's rare gems, Rogue Valley is a decent bit of indie folk with the type of singer who actually sings with his heart instead of his inner child. "Racecar Driver" picks up the beat while "Rose Festival" and "Jar Flies" slow things down. I personally like the ethereal "The Summer Moon."
Picture an Accident- Picture an Accident- This album is different from your current stream of trendy artists. The only sound I could think to compare it to was Russell Brand's character in "Get Him to the Greek" and "Forgetting Sarah Marshall," aka psychedelic rock. "Gotta Be Mad" is pretty good if you're open to it as well as "Closed Eyes"
Josephine Foster and the Victor Herrero Band- Anda Jaleo-  Not our usual cup of tea, Anda Jaleo brings in the sound of Spain in 11 tracks. An arrangement of Federico Garcia Lorca's Las Canciones Pupilares Espanolas (The Popular Songs of Spain), you'll get a good vibe of Spanish culture.
Highly Suspect- The Gang Lion EP- Three tracks. The first is more of a general rock n' roll sound while the second and third play off of reggae-inspired rock. RIYL The Red Hot Chili Peppers
Tyler Jakes- Burning Down the Underground- Self-described as "western-gothic cowpunk garage rock exotica," there's not much I can say about Tyler Jakes. He wears a bowler hat and I liked "Former Czechoslovakian Back Parlour Blues"
Other Albums That Weren't My Tops, But You Could Maybe Enjoy:
EZ Riders- Long Way From Home- Country blues rock with a few twists
Underoath- disambiguation- Christian metalcore RIYL Your Christian faith, screaming
Key to the Midway- Key to the Midway- If you have ever gone to Warped Tour, you'll probably like this band. (No hate, just facts) RIYL The Maine, Metro Station
Tabi Bonney- Fre$h- I'm no expert in hip-hop, but I thought in the world of rap, this guy comes up pretty mediocre. Spin if you'd rather not take my word for it, which is understandable.
LOVE,
Soda