We've got a variety of stuff in this week. Ch-ch-ch-check it out! (featuring a review by Doug 2.0)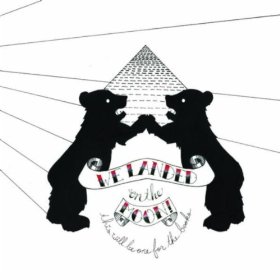 FEATURED ALBUM
We Landed on the Moon!- This Will Be One For the Books- It may be a bit of shameless promotion for the upcoming Freaker's Ball (OCTOBER 29th at the MOOSE LODGE), but in all honesty, this album is a really good one. If you're unfamiliar with WLOTM, their sound is an ambient rock similar to Ida Maria or the Grates. The lead singer has a strong voice that is very memorable and the instrumental section of the band proves that your classic instruments can produce a modern sound.  I love the first track "The Good Fight" and "Across the Sun" is a catchy riff that really hooks you into the rest of the album. Also check out "On Our Last Legs" and "No Show"
Eskmo- Eskmo- If you like dubstep, you'll like this album. If you don't like dubstep, or don't really know it, you'll probably still like this album. Eskmo, the alias of Brendan Angelides, creates an ambience that lightens up your basic dubstep, adds some glitch, and expands your awareness of the capabilities of music. Check out "Cloudlight" fo' sho' and while you're add it, "The Melody" and "Become Matter Soon, For You" (Ben Williams liked it, so it has to be the best, right?)
Sufjan Stevens- The Age of Adz- Fans of Sufjan will love this new album. His style using soft vocals and soft harmonies proves again to be effective as well as his experimentation with synthesizers and more electronic beats. The variety of music on this album provides something for everyone. "Too Much" has a good sound to it as well as "Vesuvius" and "Age of Adz" but I think "Get Real, Get Right" is my favorite.
Various Artists- The Vampire Diaries Original Television Soundtrack- In the tradition of franchises that glamorize vampirism, this soundtrack has a surprising amount of good artists and tracks. The flow of the album is pretty good, with songs that probably any vampire show exec would associate with dark stereotypical new-age vampire scenes. Check out "We Radiate" by Goldfrapp, the poppy, "Obsession," and the Gorillaz "On Melancholy Hill" and try not to be put off by the other tracks made to arouse 13-21 year old girls who LUV VAMPIREZ.
Bo Burnham- Words Words Words- If you love dick jokes and facials, you'll appreciate Bo Burnham's new comedy album. While I appreciated greatly his track "Rant" which calls out religious hypocrisy and "Art Is Dead," a track where he pokes fun at himself for being an attention whore, some of his material was more offensive than clever and I didn't really appreciate it. But that's just the angry feminist in me.
Antony and the Johnsons- Swanlights- The songs are a little spacey, but I really enjoy the haunting male vocals on this album. The track "Ghost" reminds me of the opening song of an indie movie, with lots of well-placed piano. Along with "Ghost" check out "Fletta," a collaboration with Bjork and "Swanlights."
Pomegranates- One of Us- A great album with a mix of rock, pop, and ambient rock. I really dug "50s" and "Anywhere You Go" for their rock sound while "One of Us" and "White Fawn" were ethereal tracks. I get a Los Campesinos vibe from them while they liken themselves to Wolf Parade, Deerhunter, and Flaming Lips
US English- What Frontier EP- This album interested me. The lyrics are intelligent and thought-provoking and the music behind them is quirky. The first track, "What Frontier" reminded me of a less-whiny Bright Eyes or a less-synthy Hellogoodbye. The album overall is accurately described as "avante-garde" and worth listening to if you want to try new things.
Other quick suggestions:
Folk/ Folk Rock fans:
The Avett Brothers-Live, Volume 3- Live folk album with some good tunes and some surprises. Track 2 totally caught me off guard.
Fistful of Mercy- As I Call You Down- An acoustic album with a variety of folk tracks, it's easy-listening and good music to chillax to. I like the title track "As I Call You Down"
For those who like old school country (Hank Williams, Patsy Cline, Johnny Horton)
The Secret Sisters- The Secret Sisters
The Black- Sun in the Day Moon at Night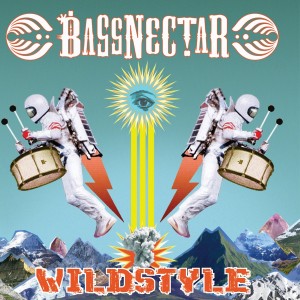 DOUG 2.0 on Bassnectar's Wildstyle
01 - Hot Right Now (Bassnectar Remix)Very deep and turbulant remix of the Amp Live original track. At the end of the track, it seems there's a bit of a cliff-hanger. I keep waiting for the drop! Mmmph!!
02 - Wildstyle Method (feat. 40 Love)Starts off at a higher octive, but still has intense bass! And the drop x.x OMG the drop at 1:04 is intense. I spasmed all over, no joke. The tornado / nuclear war siren makes me chill near the 4 minute mark. This track left me needing new pants, especially with the low-pass finale.
03 - Falling (feat. Paper Machete)Gyee-tary! Paper Machete's vocals add a calming ambient touch - luckily I don't have to change pants again.Well, fuck. 1:22 brings in heavy dirty dubs. I spoke too soon. Falling ends fairly calm.
04 - The 808 Track (feat. Mighty High Coup)808808808808808808 I hate airhorns in my playlist. At least their not the main focus throughout the entire track. Still, the good ol' dubs helped drawn out the airhorn drama.
05 - Underwater (feat. Tina Malia)Very ambient and snarey, followed by a dark and deep bassline. Tina Malia adds a softer touch, but Bassnectar pretty much dominates her softness with his hardness. Oh yeah, I went there >:3
06 - EncoreThis track is something I'd expect from a live performance. Indubidably, it is an encore. Commense the dancing.
07 - Fun with Synthesizers Fans of chilling children laughter will like this song. Hearing a kid laugh in music sometimes scares the shit out of me from all of my experience with bad horror movies. Don't worry, this track isn't creepy; the synthesizers make it so. The playful children probably symbolize something about Bassnectar messing about the synth with the innocense of childhood. Or something fruity/poetic like that.
— Tori, ElectrOasis